The CrossingPoints certificate in occupational studies (CCOS) offers young adults with intellectual disabilities the opportunity to pursue postsecondary education and earn a non-degree certificate. Students like Davis participate in specialized courses, such as decision making, personal development and financial management while also taking classes with the general UA student body."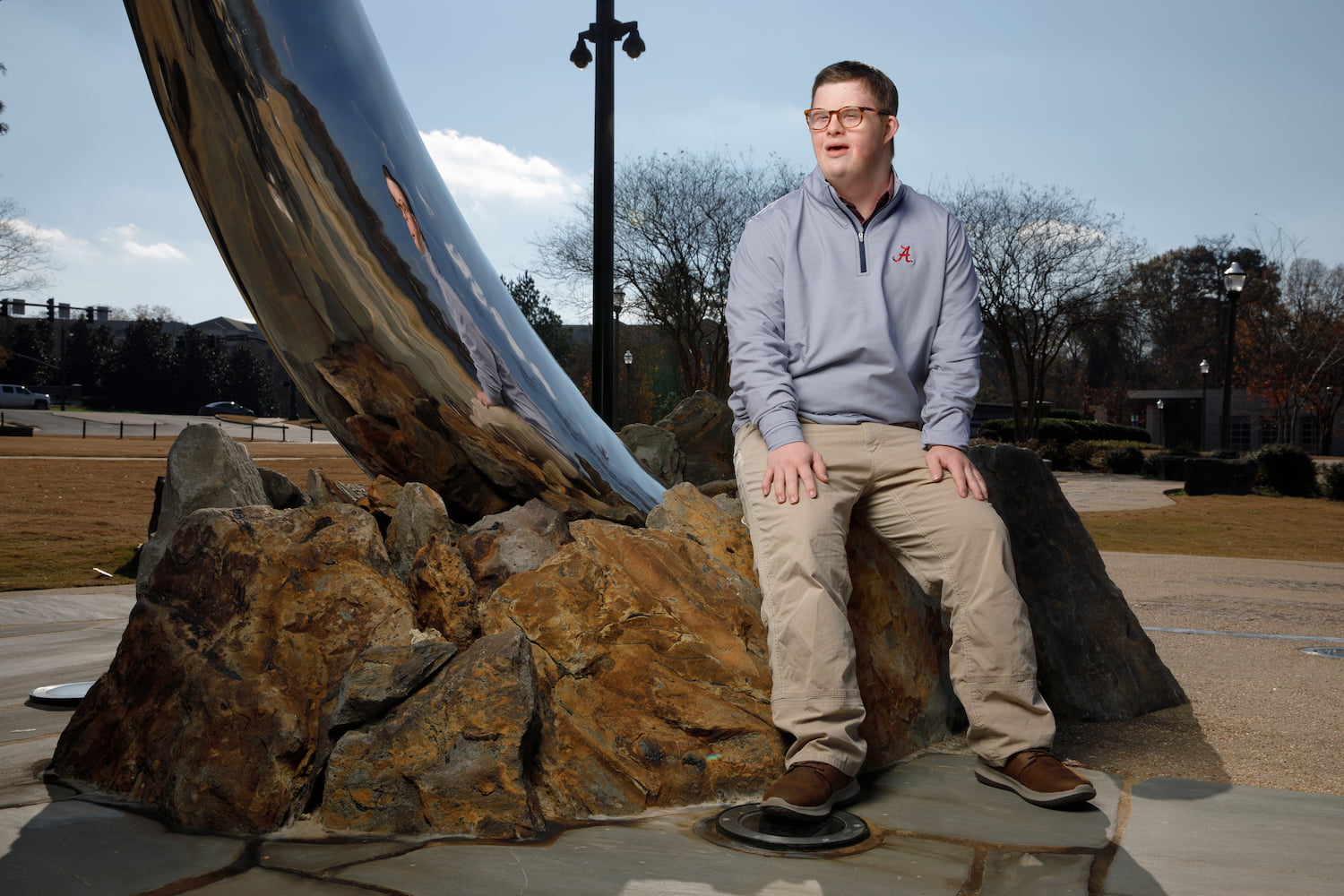 I came to UA because I wanted to follow my mom's footsteps," Davis said. "But I also want to graduate."
Jennifer Spain, Davis' mother, said they were looking at several options for Davis when they heard about the creation of the CrossingPoints program.
"Davis had let us know he wanted to try and go to college, so we scheduled a visit UA to talk and explore his options," she said.
While at UA, Davis, a native of Vestavia Hills, Alabama, has taken core classes in communication, English and public speaking and has also enjoyed electives such as weight training, golf and soccer.
And, like most students at the Capstone, Davis said he came to experience tailgating and football at The University of Alabama.
"My favorite part of the program is hanging out with mentors, classmates and professors," Davis said. "I also like to go for midnight sushi at Surin, basketball games and Alabama football games."
"He's a normal student down here, so he has the freedom to go and do whatever he wants. The CCOS degree gives its students, in my opinion, the right amount of independence. They truly are independent students living in the dorms like all other students. They have the opportunity to mess up and they have the opportunity to make the right decisions."

Alan Spain, Davis' father
CrossingPoints offers a three-tier program: Tier 1, a collaboration between UA and the Tuscaloosa City and County Schools System; Tier 2, a summer bridge program to help students develop skills and experience some aspects of college life and Tier 3, the CCOS degree.
Without CrossingPoints and similar programs, nontraditional students such as Davis are often overlooked for experiential learning opportunities and lessons in practical skills, community engagement, self-advocacy and self-management.
"The most important lessons I've learned are being independent, being responsible, being on time and being prepared for class and work," Davis said. "And speaking up for myself, too."