The coronavirus changed the landscape of learning for many students. As classes were cancelled or moved online, a distinctive set of challenges arose for students without access to technology.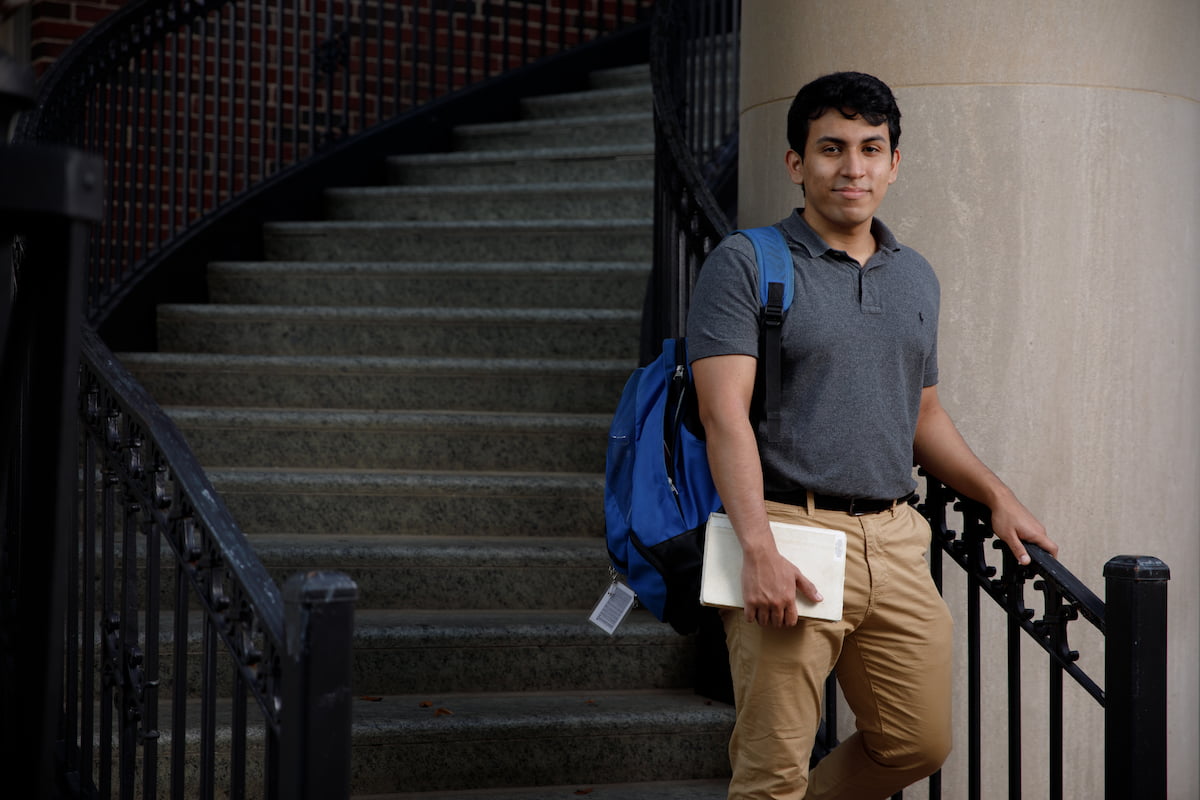 Despite having earned some of UA's merit-based scholarships, Cory D'az, a sophomore business major from Florence, Alabama, lacked the necessary funds for a laptop of his own. Cory relied on his roommate's computer to complete his homework, but when classes transitioned online mid-March 2020, he had to find a new way to continue his education.
The Virginia K. and William E. Morrow Endowed Scholarship arrived just in time for Cory and allowed him to finally purchase his own laptop.
"Having the computer means I can access Blackboard by myself," he said. "It allows me to go through the normal stresses of college without extra stresses piled on top.
As a first-generation college student of immigrant parents, Cory is motivated to make the most of his experience at the Capstone. He is driven to succeed for his parents, who fled El Salvador's civil war in the 1980s.

"They worked hard to get me to where I am now. Not wasting this opportunity and being able to provide for them in the future is a goal of mine."

– Cory D'az
Through his tenacity, Cory hopes to give back and provide guidance on UA's campus. He joined the Culverhouse Ambassadors as a first step to achieving his goal of service shortly before COVID-19 suspended campus operations.
"I am one of the many faces of the Culverhouse. It is a great experience, because I feel like, 'Hey, this is the place I truly belong," Cory said. "Helping potential students make their best choice during their time of need is rewarding. I know what it's like to be without help and traveling those waters by yourself."
In addition to his role with the Culverhouse Ambassadors, Cory is guiding students like himself in overcoming the struggles that come with college expenses and with securing a career."
"I know students who don't have access to the proper clothing for an interview or the proper interview resources," he said. "They have to go through so much more compared to the average student. To be able to give back to underprivileged students who are struggling with the application process or are looking for some sort of guidance in their life, I know what that time and money means to these students." To achieve his ambitious goals, Cory aspires to go straight into UA's rigorous Accelerated Master's Program in business. "Professionally, I have absolutely no idea what I'm going to do," he laughed. "But that's the beautiful thing because I'm at The University of Alabama. There are so many opportunities for me to explore what I enjoy."