While going to college can be an adjustment for most students, being a first-generation college student presents a unique set of challenges. However, Roderick Anderson, a senior civil engineering major from Demopolis, Alabama, was determined to not let his circumstances keep him from success.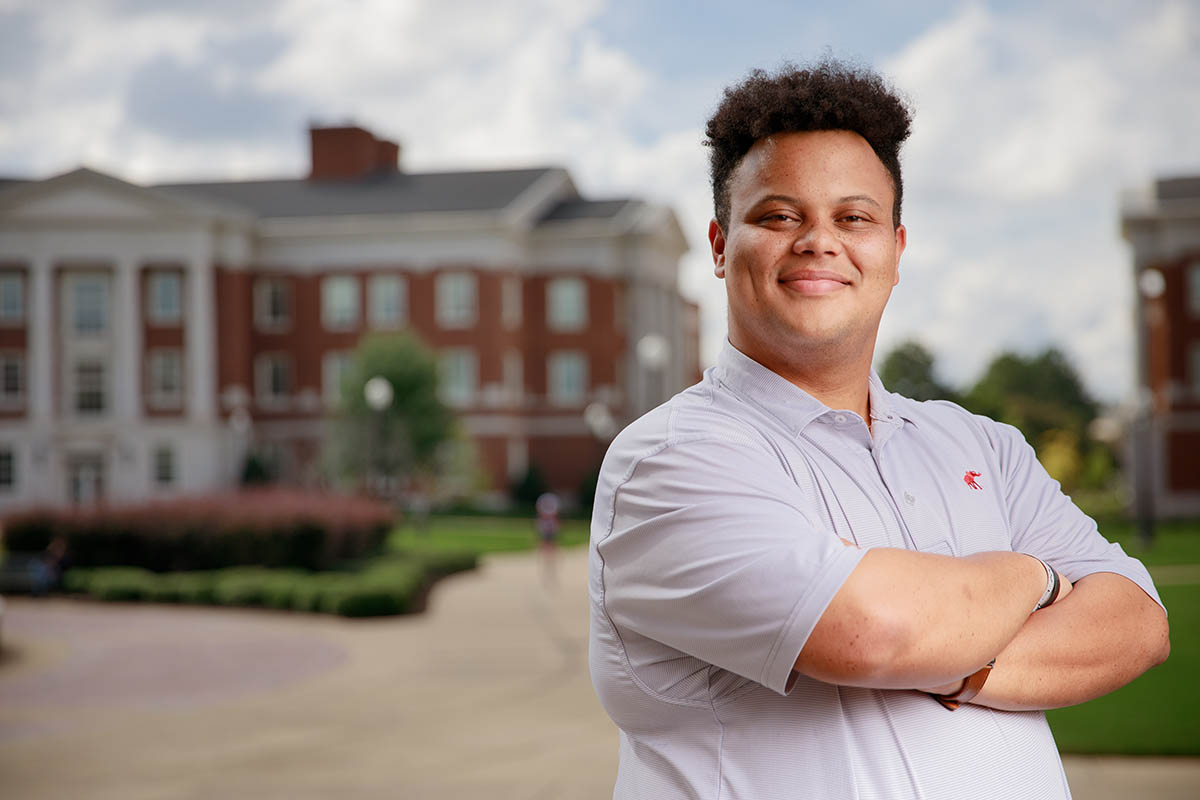 "None of my immediate family has ever gone to college, so the idea of even applying to college was a huge obstacle," Roderick said. "I had no clue. None of my family knew what to do during the application process. The biggest worry, of course, was how am I going to pay for college?"
Roderick's father receives disability, and his mother works a minimum wage job to provide for him and his sister, who will begin her own college experience next year. His determination to overcome the application process has been invaluable to the rest of his family.
"It's been amazing to see my parents follow along as I go through college, and to see how we can prepare my sister," he said.
With guidance from his high school counselors and encouragement from his parents and friends, Roderick chose to attend The University of Alabama, a decision solidified by his receipt of the Coca-Cola First Generation Scholarship.
"During the interview process, the people I met were the driving force of why I came to UA," Roderick said. "Just seeing how much the people in the scholarship program cared and wanted to see me succeed was really beneficial."
In addition to providing financial stability, the Coca-Cola First Generation Scholarship presents students with cultural, academic and service enrichment opportunities. Empowered by the Coca-Cola Scholarship Program, Roderick became a member of Alabama Action through the Honors College. The group collaborates with local schools on beautification projects and classroom engagement.
"The service projects have been great opportunities," Roderick said. "Going to local elementary and middle schools to not only help their school out but spend some time with the kids and give them college advice has been rewarding."
The Coca-Cola First Generation Scholarship program is one of many scholarship opportunities for first-generation students. By increasing access, achievement and diversity through scholarships, fellowships and other programming, the University will continue its tradition of producing top-tier students like Roderick, who, without dedication and financial aid, may not have been able to attain his goals.
"The college process has been a learning experience, not only for myself, but also for my family," he said. "I had the chance to go to college because I had the scholarship. It's a burden off of their shoulders. They also know the University has full intention of taking care of its students. As a parent, I bet there's so much comfort in that."