Kersten Taylor, a junior from Wichita, Kansas, was confident she wanted to attend The University of Alabama after her sister's exceptional undergraduate experience at the Capstone. The atmosphere and the support system within the School of Social Work made her area of study equally clear.
"When I visited the University, the social work program was definitely one of the best I had seen from all the schools I had visited," she said. "The school spirit was amazing and the staff was so friendly."
However, being an out-of-state student, Kersten relied on her merit-based scholarships to cover the cost of her attendance, including funds from the Gundy and Hill Crest Scholarship.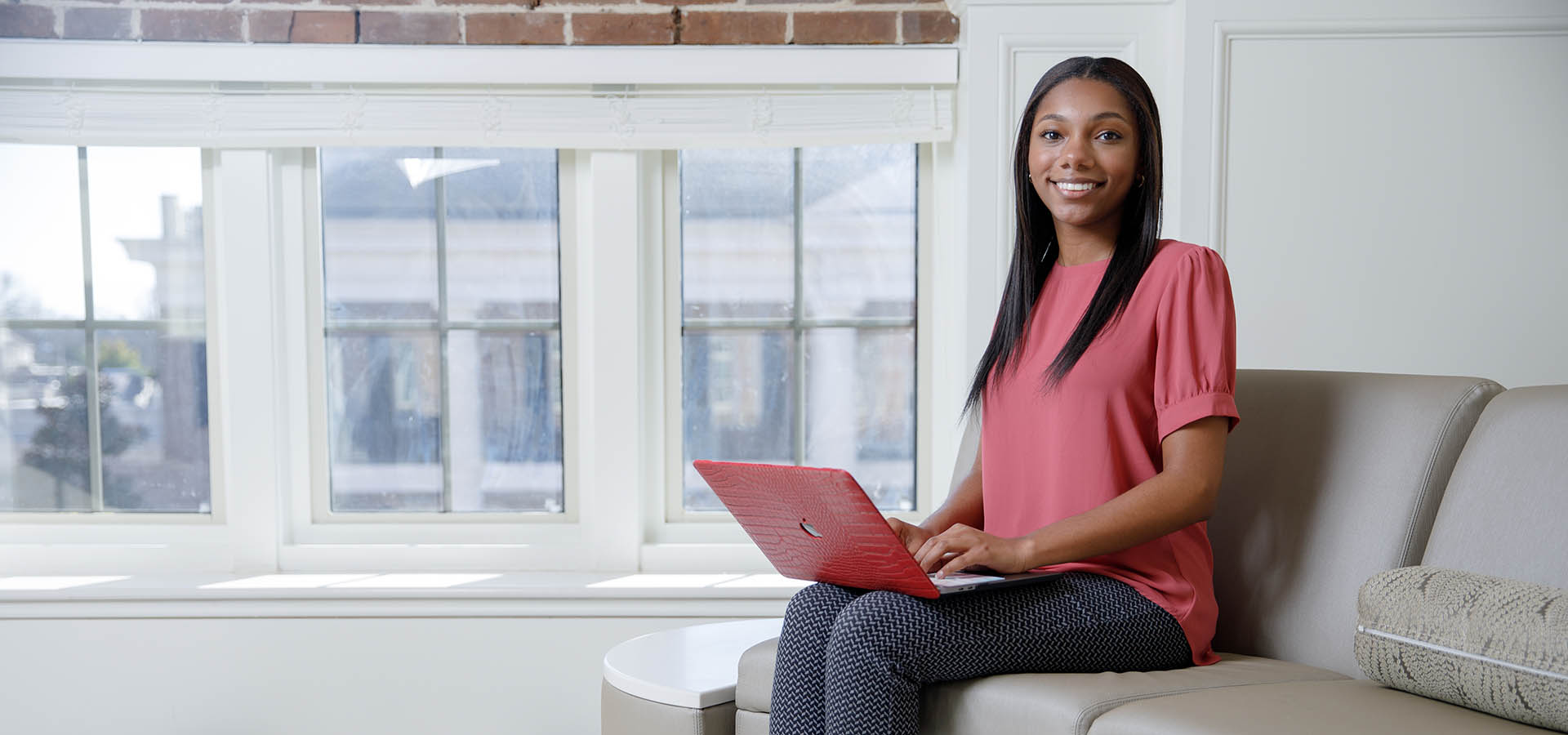 "I wouldn't have been able to come to The University of Alabama without scholarship money," Kersten said. "I am definitely thankful because it's helped me to not have to worry about financial needs and stress. It's allowed me to focus on my schoolwork, to maintain a high GPA and to be involved on campus."
Kersten is an established student leader within the School of Social Work, serving as an ambassador for the college to potential students on tours of Little Hall and at events such as Bama Bound and University Days. She is also treasurer for the Undergraduate Social Work Organization and a member of Lucy's Legacy, a learning community for freshman women on color.
Along with her studies and campus involvement, Kersten is planning the next step in what is sure to be a promising journey.
Upon her anticipated graduation in December 2021, Kersten hopes to continue her education through UA's Accelerated Master's Program toward a master's in social work.
"I haven't fully decided which path I'm going to take in social work yet," she said. "I know I want to work with at-risk juvenile females. Definitely some type of mentorship position would be great."
The Rising Tide Capital Campaign embraces the promise of scholarship and experiential learning for our students and will add 1,000 new endowed scholarships and fellowships and more than $1 million annually. This wave of giving will create a stronger, more diverse alumni base, including students such as Kersten, reinforcing the strength of our gathering wave.