Keyhan Gavahi, a second-year PhD candidate originally from Iran, was so determined on working with Dr. Hamid Moradkhani that he delayed starting his degree for an entire year to see if a position would become available. In 2017, Moradkhani was working at Portland State University, but by the new year, he found himself as the Alton N. Scott Endowed Chair in the department of civil, construction and environmental engineering.
"He told me that he was going to join UA's faculty," Gavahi said. "but I didn't know anything about UA. I started to do some research about The University of Alabama, and I remember opening the web page for research. The amount of support UA had for research was incredible, as was the support it provides for its students and faculty, not just financially, but also by inspiring their students to act upon their innovative ideas."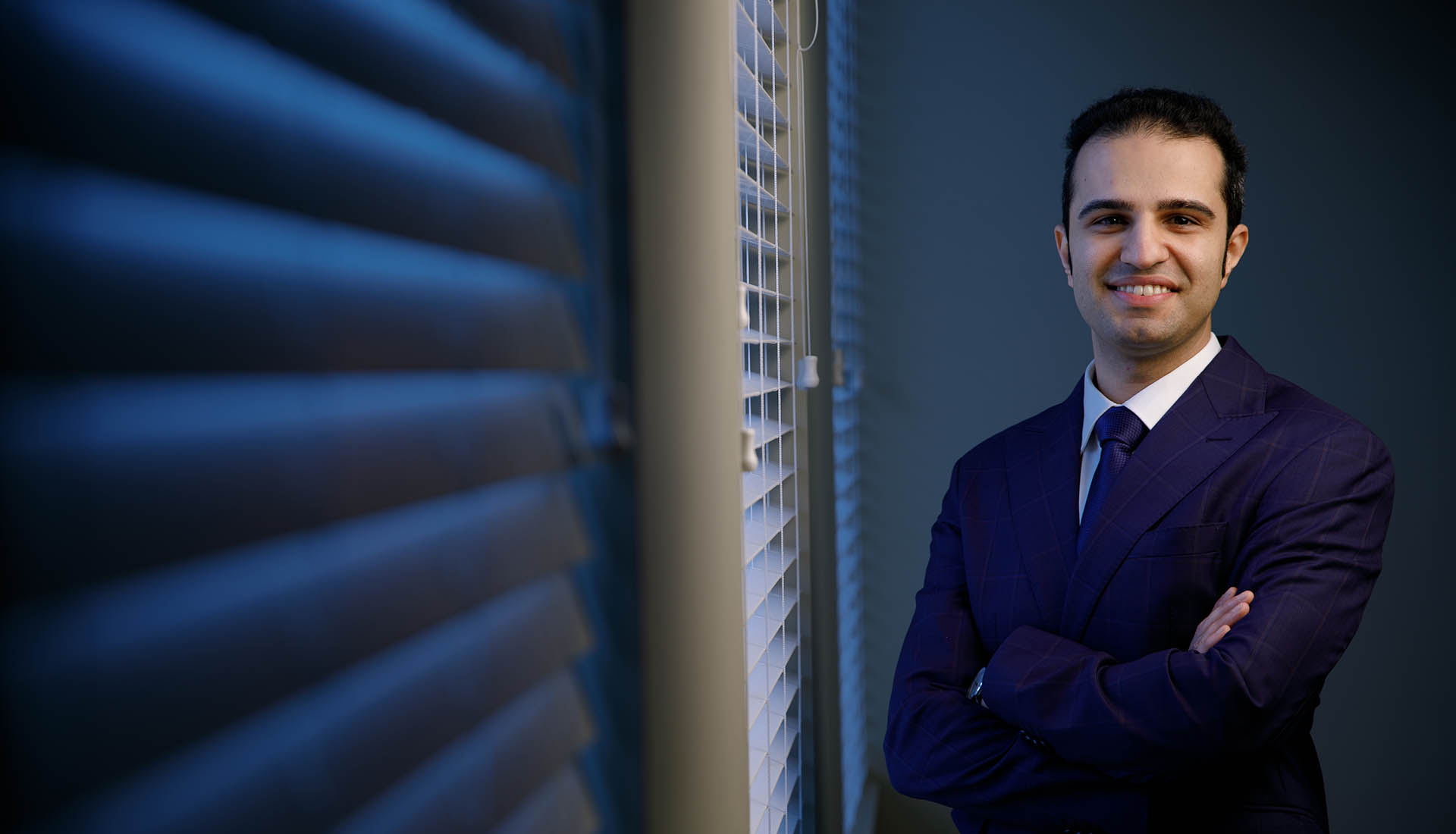 Just one year after Moradkhani's arrival on campus in January 2018, Gavahi was also at the University.
"Dr. Moradkhani is very supportive," Gavahi said. "He helps you a lot during the research. He always tells us not to give up, and if we think something is right or we can work on it and do it better, he always gives us the confidence to do that."
Gavahi is one of several UA students who currently works alongside Moradkhani studying drought environments across the continental United States.
"He's very knowledgeable in his field; he's truly an expert," Gavahi said. "The insight he gives to us is very valuable."
Mordakhani's team is utilizing leading-edge technologies to predict and monitor drought conditions in order to mitigate economic risk and loss, particularly in the agricultural and public health industries.
"One of the crucial resources I'm currently using is The University of Alabama's high-performance computing center," Gavahi said. "I think it is one of the best high-performance computing centers in the nation. The amount of data that we are processing sometimes surpasses 30 terabytes, and we need tools to analyze this data."
When their team is not crunching numbers or transforming the landscape of water technology, Moradkhai's influence frequently extends beyond the classroom.
"As a mentor, he cares for us a lot," Gavahi said. "He wants to know if we are doing well in life. Especially during the pandemic, he was always supportive by checking on us through email or calling us."
Gavahi, who is planning on completing his PhD in 2023, said he doesn't have any concrete plans so early in his program, but would like to remain a researcher focusing on drought and other natural disasters, such as hurricanes.
"Hopefully, one day I may also become a faculty member, who knows!"
Endowed faculty positions reinforce the University's rise to prominence as a world-class leader in higher education. Through The Rising Tide Capital Campaign, we will take and aggressive stance in the race for top faculty by adding 75 new faculty endowments ensuring that students such as Gavahi have access to influential faculty.